Our Services
The qualified staff at Bella Hair
Solutions specializes in bringing ideal hair restoration solutions to those with hair loss in the Greater Cleveland and Akron, Ohio areas.
Custom Hairpieces
Hair Extensions
Custom Fitted Wigs
Styling for Fine and Thinning Hair
Scalp Treatments
Contact Us Today
For A Beautiful You!
440.729.1966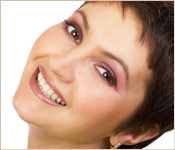 Welcome
Bella Hair Solutions is dedicated to
helping women with hair thinning or
hair loss look and feel good about
themselves through state-of-the-art
hair loss solutions.
read more
You aren't alone
Hair loss is a difficulty
that affects the young
and the old, the healthy
and the sick.

Contact us today.
We specialize in
compassionate
hair losssolutions
due to:
Alopecia
Chemotherapy
Female Pattern Hair Loss
Burns
Lupus
Thyroid Conditions
Bariatric Surgery
Trichotillomania